8 x 10″ prints are available of most paintings, matted to fit standard sized 11 x 14″ frame ~ $35 each w/ FREE shipping ~ contact Martha to purchase
From the Farm
This collection of paintings capture scenes from the dairy farm where Martha spent her childhood in southwestern Virginia.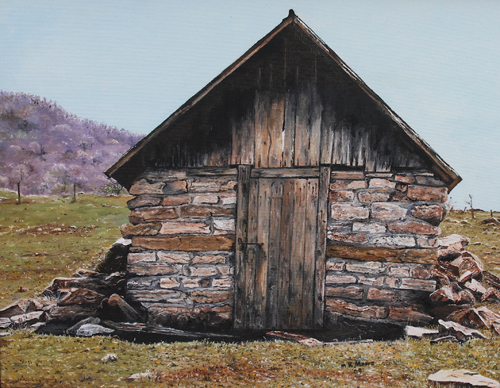 Barns, Buildings and Forgotten Places
Having grown up on a farm, one of Martha's favorite subjects is capturing the essence and spirit of a building that is aging. Her husband Bob enjoys photography, and Martha has painted the pieces in this collection from the photos that Bob has captured on their travels together.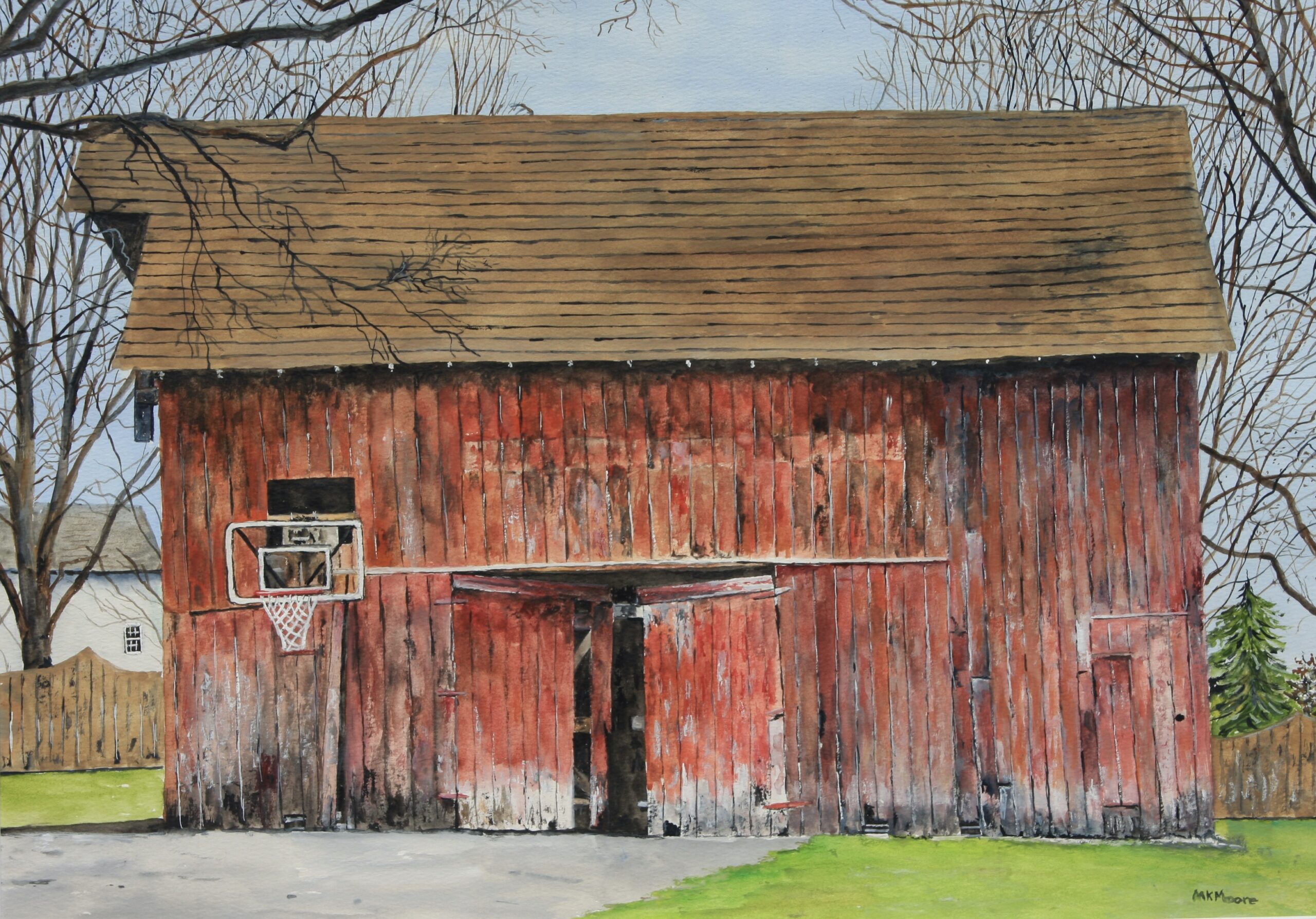 Natural Life
Martha and her husband Bob spend much of their free time in nature. They enjoy camping, hiking and whitewater canoeing. Living in the foothills of the Appalachian mountains, this beautiful scenery continues to be a source of inspiration for Martha.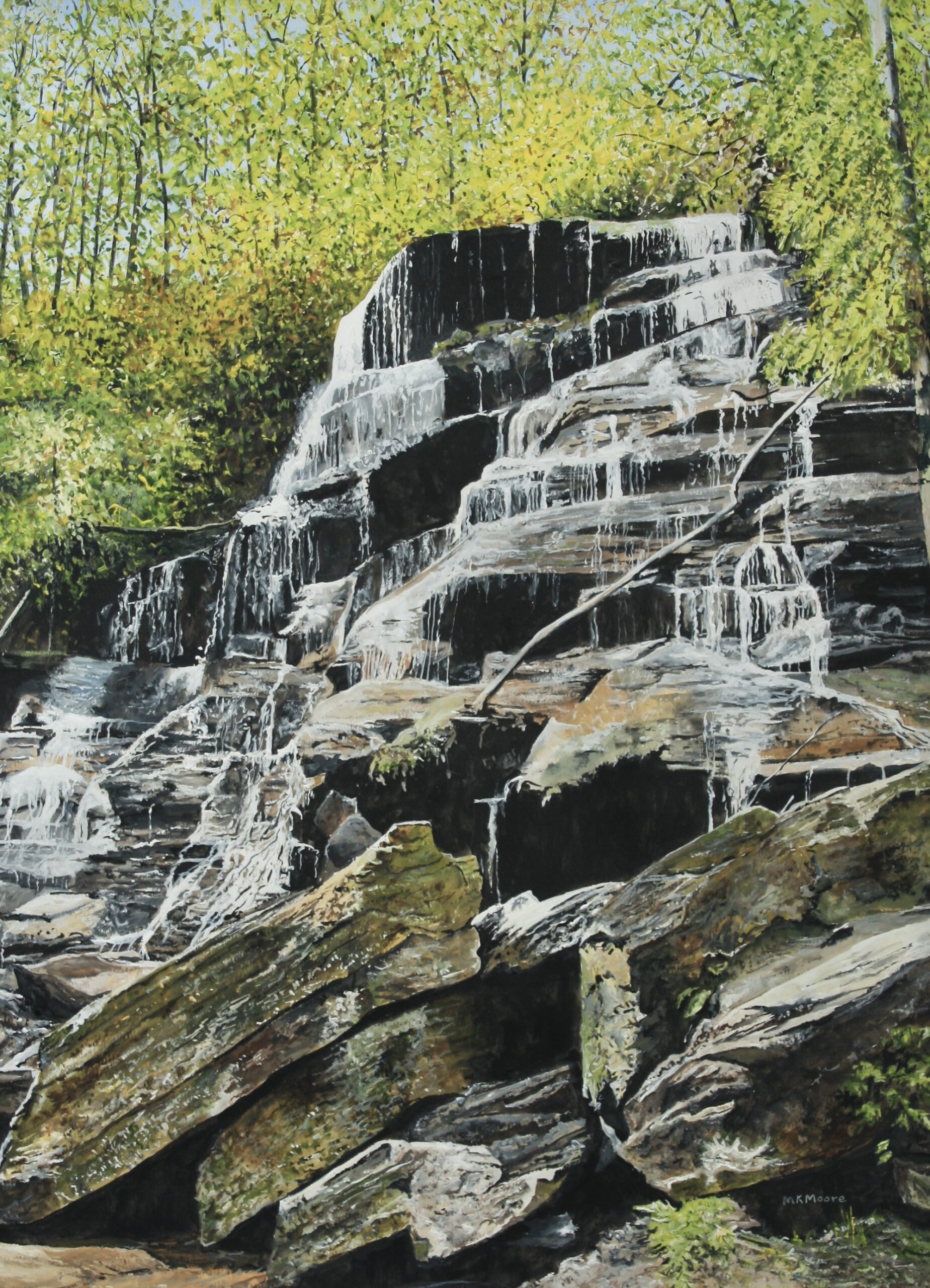 Scenes from Out West
For many years, Martha and Bob have vacationed on western adventures, whitewater canoeing rivers throughout the western US and Canada. This collection is inspired by photos Bob has taken on these trips, and capture many wonderful memories for Martha of the natural beauty far off the beaten track.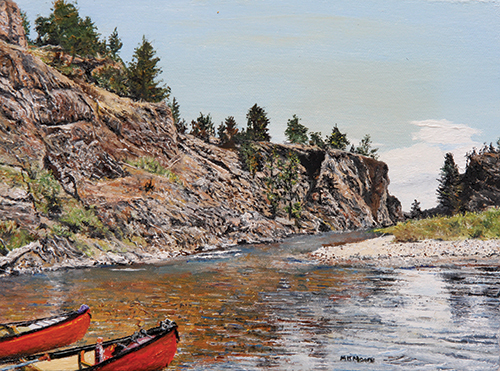 Blooming
With true farming blood in her veins, Martha is an avid gardener. She enjoys painting images of beautiful flowers and the natural grace of spring and summer.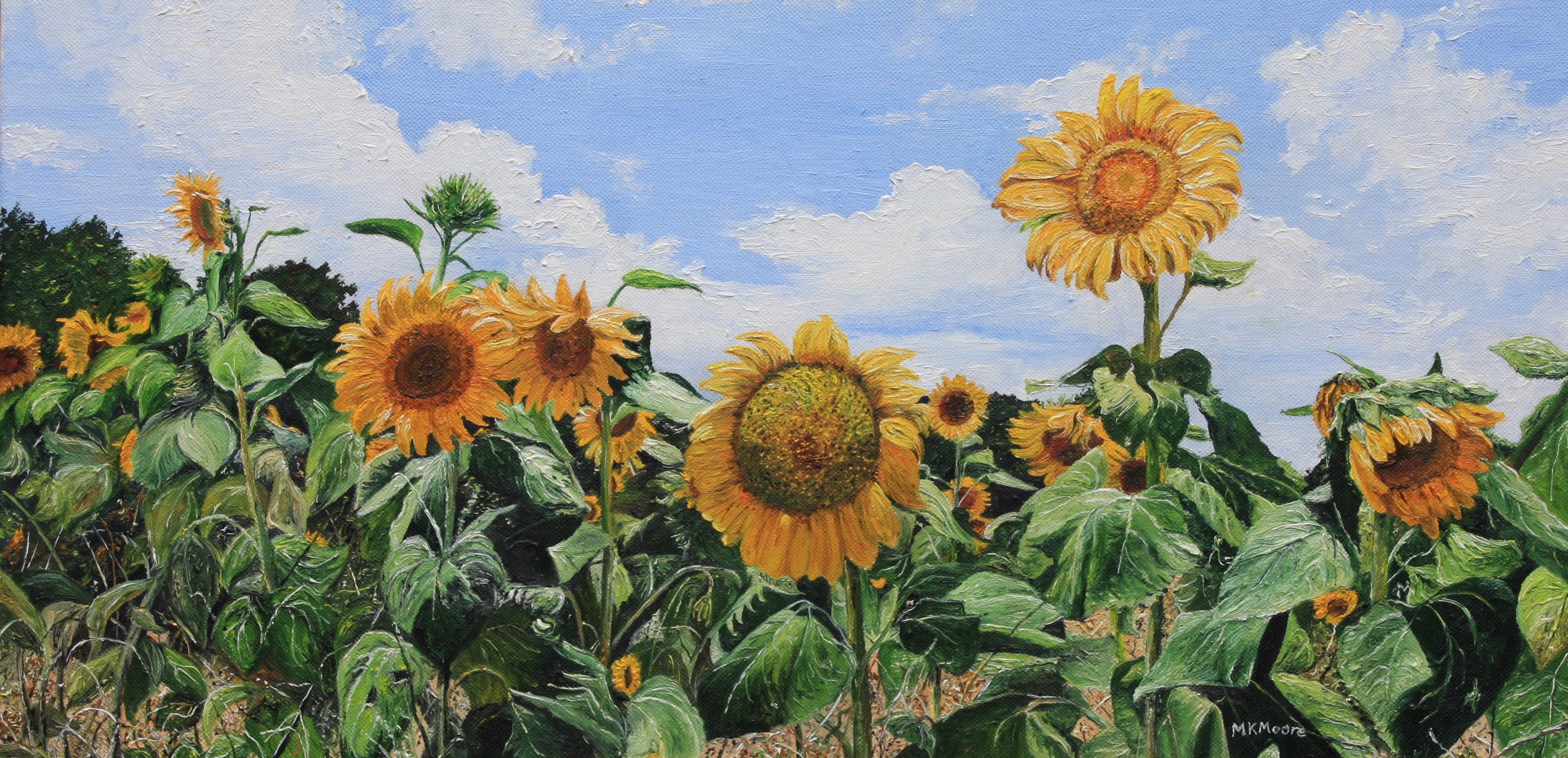 Coastal Views
Martha has enjoyed many trips to the eastern shores of North Carolina. She especially treasures the lighthouses that grace the coastline.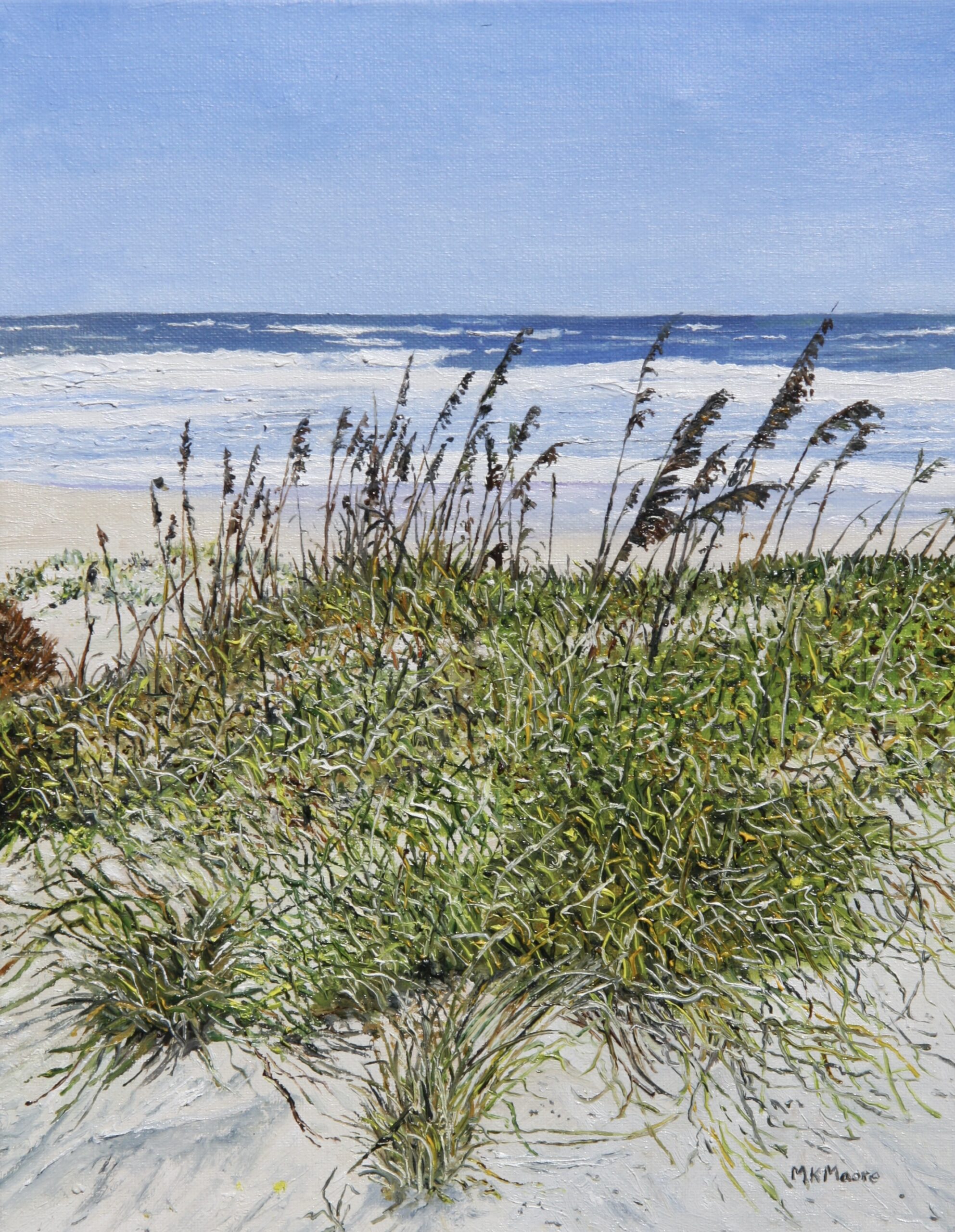 And more …